Quick. Easy. Comfortable. Camping Made Easy.
The Overnighter™ SUV Door Cover with Screen and Canopy turns your SUV into a comfortable sleeping area. Enjoy the security, space, and ease of sleeping in your SUV when you install the Overnighter™ onto one of the rear passenger doors. You can roll-down the window for air flow without letting insects inside due to the fine mesh screen that keeps no-see-ums, mosquitos and other biting insects outside where they belong. The door remains completely operable allowing ingress and egress possible.
The Overnighter™ installs easily by stretching around the perimeter of the door using the built-in elastic band.
No tools required.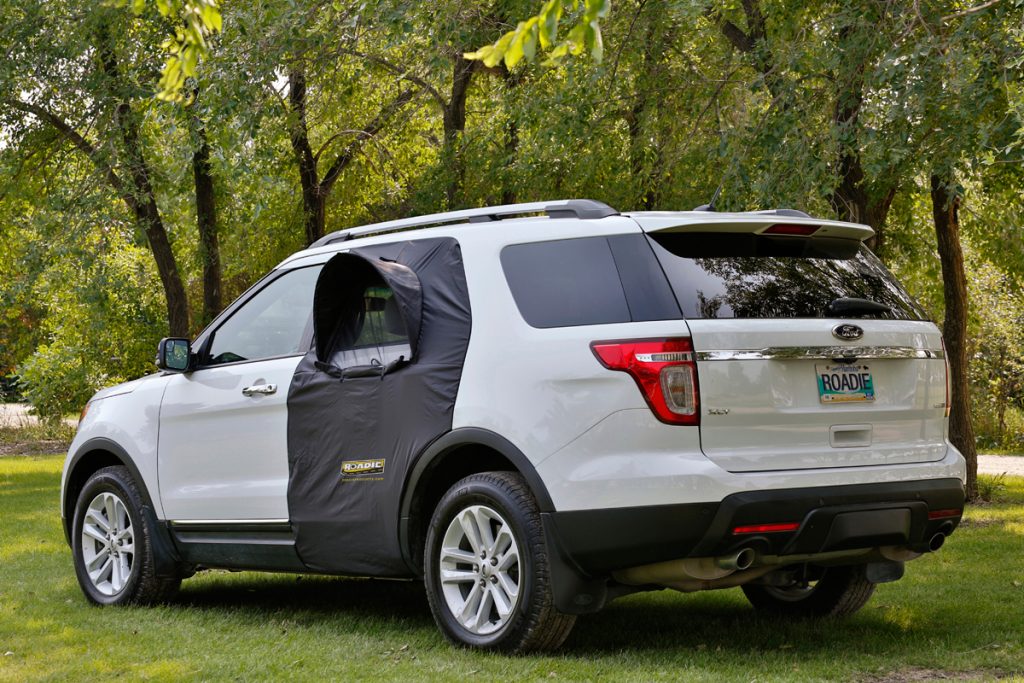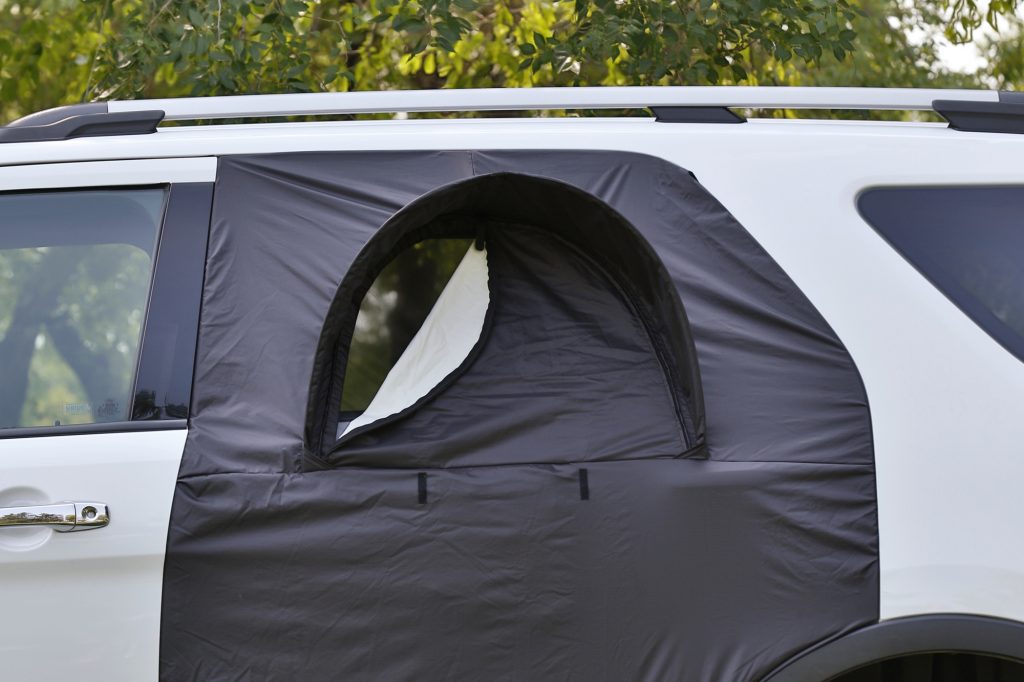 Protection from insects and animals.
The Overnighter™ has a built-in screen to keep biting insects outside where they belong. Wild animals are not much of a concern when you are safely sleeping inside your vehicle with the Overnighter™.
Works great for emergencies like broken windows, too. Just slip on the door cover and you can keep the interior of your SUV from rain damage.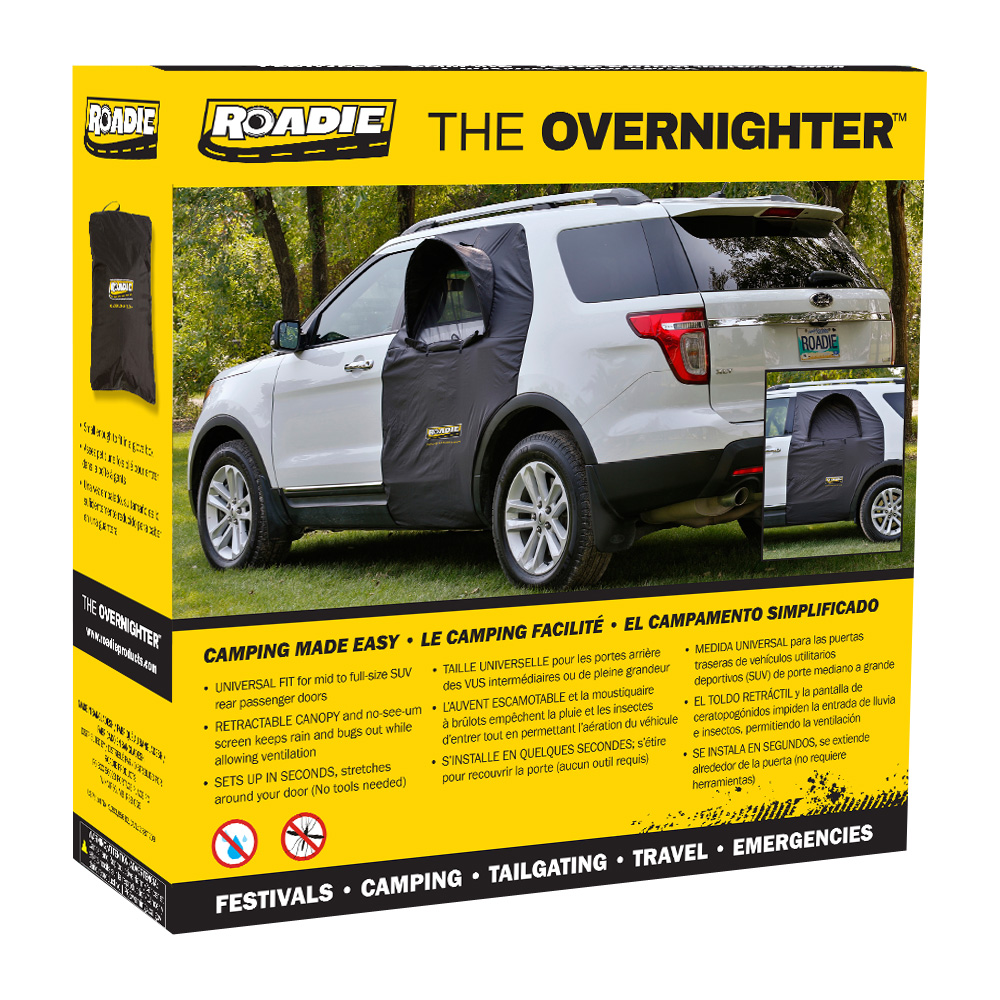 The Overnighter™ Door Cover is a  universal fit for mid to full-size SUV rear passenger doors that sets up in seconds, by stretching around your rear door. No Tools Needed. But that's not all, the retractable canopy and No-See-Um screen mesh keep bugs and rain out while allowing ventilation. Use two Overnighters™ for total cross-ventilation in your SUV!
Made from Rip-Stop material
Support Poles for canopy
No-See-Um screen mesh keeps insects and bugs out!
Canopy protects your interior from the elements
Screen has dual zippers for easy access through the window
Comes with a pouch and fits in your glove box
Protection from wind and rain.
The Overnighter™ has a built-in canopy to keep rain out, and it also serves as a sun-shade to keep the inside cool. When the weather kicks up, taking cover in your vehicle during intense storms is much safer than being in a tent.