The Overnighter™
The Overnighter™ makes sleeping in your vehicle more comfortable and safe.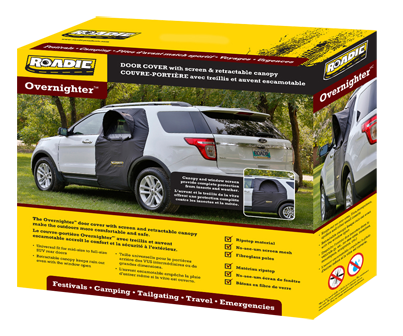 Made from Rip-Stop material

Fiberglass Support Poles for canopy

No-See-Um screen mesh keeps insects and bugs out!
Canopy protects your interior from the elements

Screen has dual zippers for easy access through the window

Comes with a pouch and fits in your glove box

Use 2 Overnighter's on each side for cross-ventilation
Save 20% on Amazon Now!
Reg. $49.99 On Sale $39.99
Festivals • Camping • Tailgating • Travel • Emergencies
Enjoy the "Inside"
The Overnighter™ provides protection from insects, inclement weather and animals, while sleeping comfortably inside. The door cover has a fine mesh screen to keep insects out, and the retractable canopy allows water to drain off, even with the window open. The Overnighter™ creates a safe environment within your vehicle.
When you use 2 Overnighter's on your vehicle, you can open both rear windows and have cross-ventilation without letting in any insects.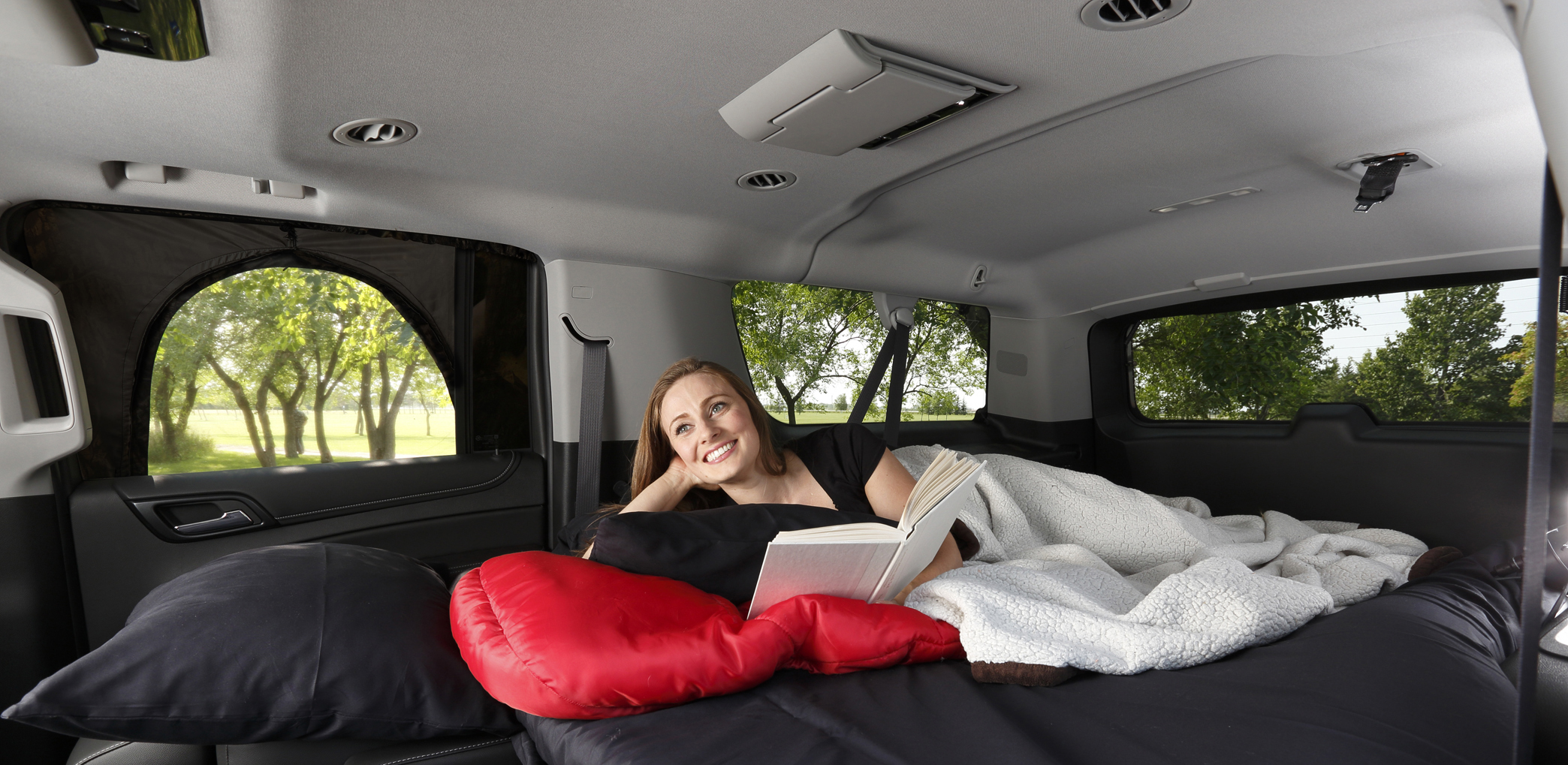 Experience the Outdoors Again in the comfort of your SUV!
The Overnighter™ door cover with screen and retractable canopy converts your mid-size to full-size SUV into a comfortable area to rest and relax. With the Door Cover installed on any door you upgrade your comfort level from the basics of tenting outside.
Protection from insects and animals
The Overnighter™ has a built-in screen to keep biting insects outside where they belong. Wild animals are not much of a concern when you are safely sleeping inside your vehicle with the Overnighter™.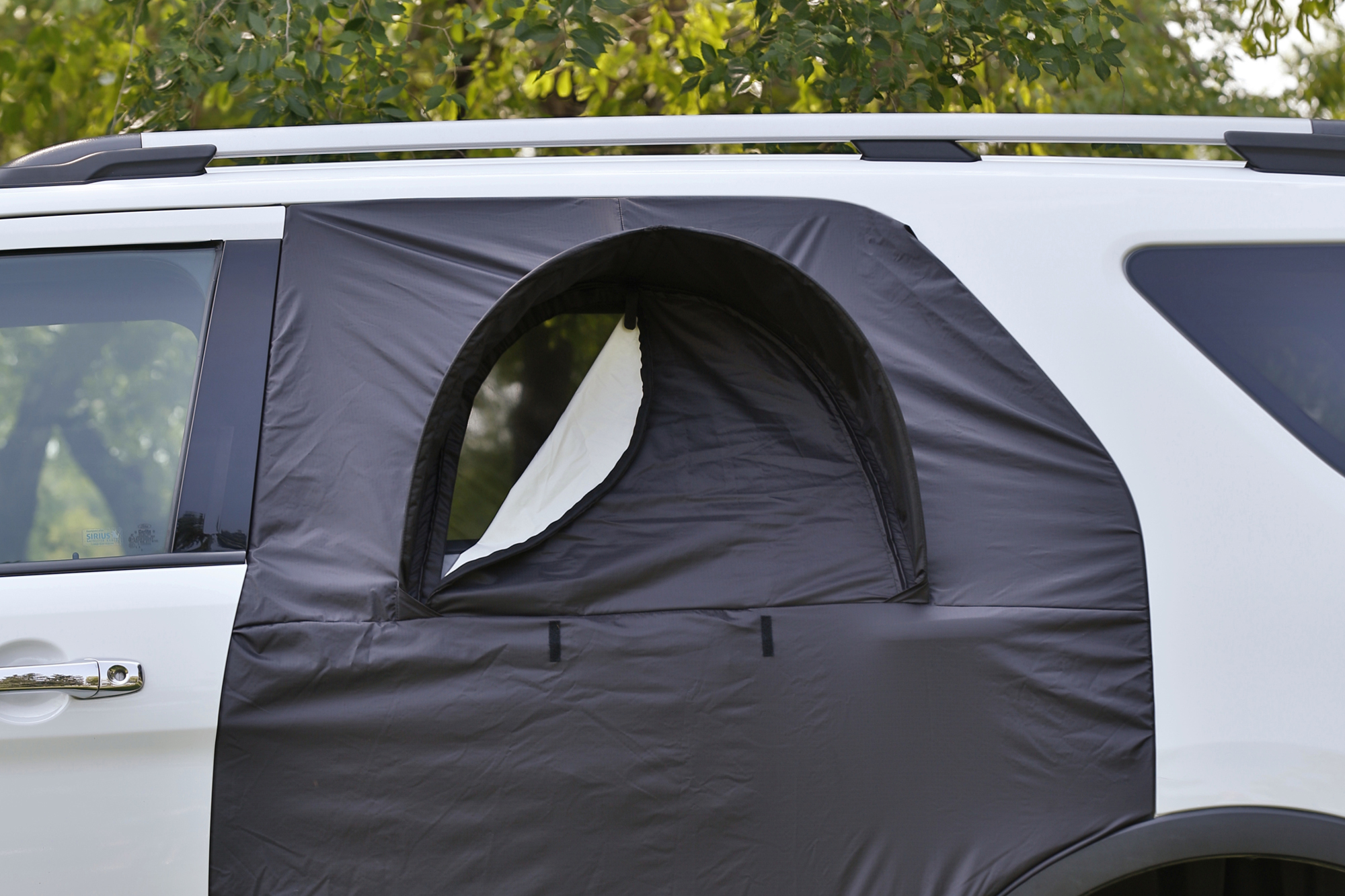 Protection from the wind and rain
The Overnighter™ has a built-in canopy to keep rain out, and it also serves as a sun-shade to keep the inside cool. When the weather kicks up, taking cover in your vehicle during intense storms is much safer than being in a tent.
Use a guy rope attached to the canopy to keep it extended properly in high winds.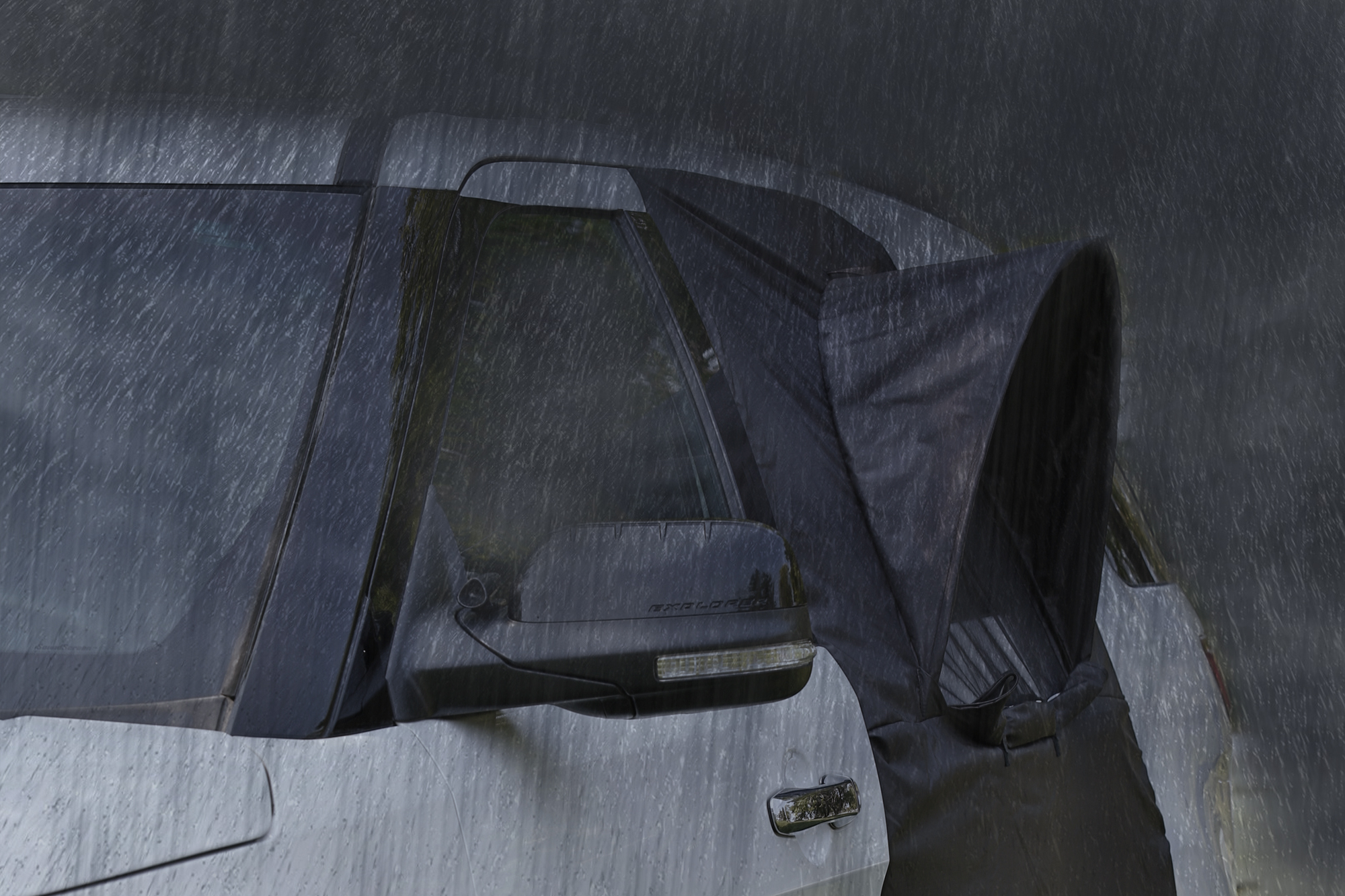 Useful for emergencies
Works great for emergencies like broken windows, too. Just slip on the door cover and you can keep the interior of your SUV from rain damage.